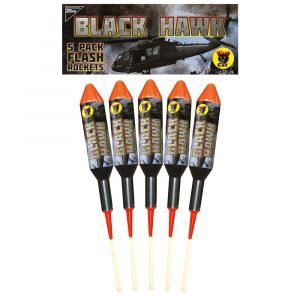 Highlights:
Black Hawk Rockets.
Pack of 5 display quality flash Rockets.
5 powerful rockets with big burst effects of gold willow to blue, gold willow to titanium chrysanthemum, brocade to green bursts and brocade to purple bursts.
25 metres spectator distance.
Pack is supplied in a hinged cage
6 PER CARTON.
The law in the UK states that you must be age 18 or over, to legally buy fireworks.
Proof of ID and Licence will be required.